Due to a slight electrical mishap while fixing the batting cages, the Miniature golf course has to close a dark until the electrical lines are fixed.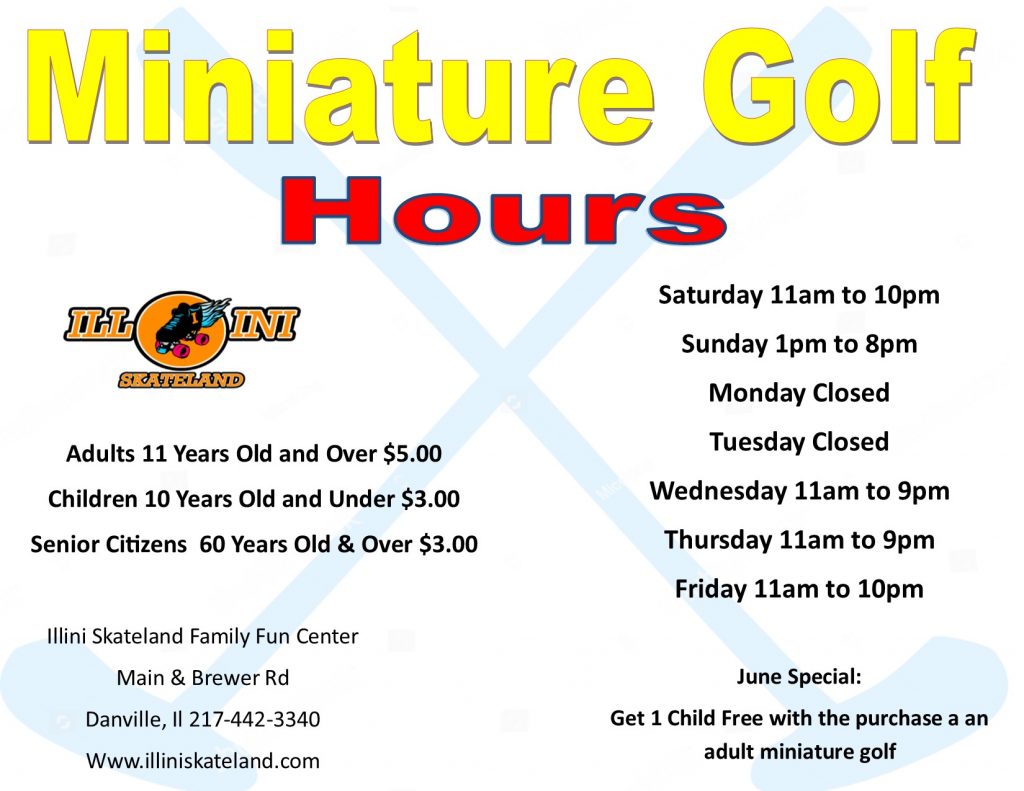 Miniature Golf Information
We have an outdoor 18 hole miniature golf course. The course features real water hazards, as well has other obstacles.
Prices:
$5.00 per person
$3.00 child rates for 9 and under & Seniors 65 and over
*Weather Permitting*
Due to Construction Batting Cages are NOT Open.
Batting Cage Information
The Batting Cages are being repaired this fall season to hopefully be in tip top condition for next Spring. 
We have 4 batting cages ranging in speeds from slow pitch soft ball to fast pitch baseball. Our cages are open usually from Spring Break until October 1st depending on weather. Our cages are outdoor in the parking lot of our skating rink.
Prices:
$1.50 for 1 token
$5.00 for 5 tokes
15 pitches per token
We do have coaches rates for anyone wanting to rent the cages. Please call ahead of time.
217-422-3340
*Weather Permitting*